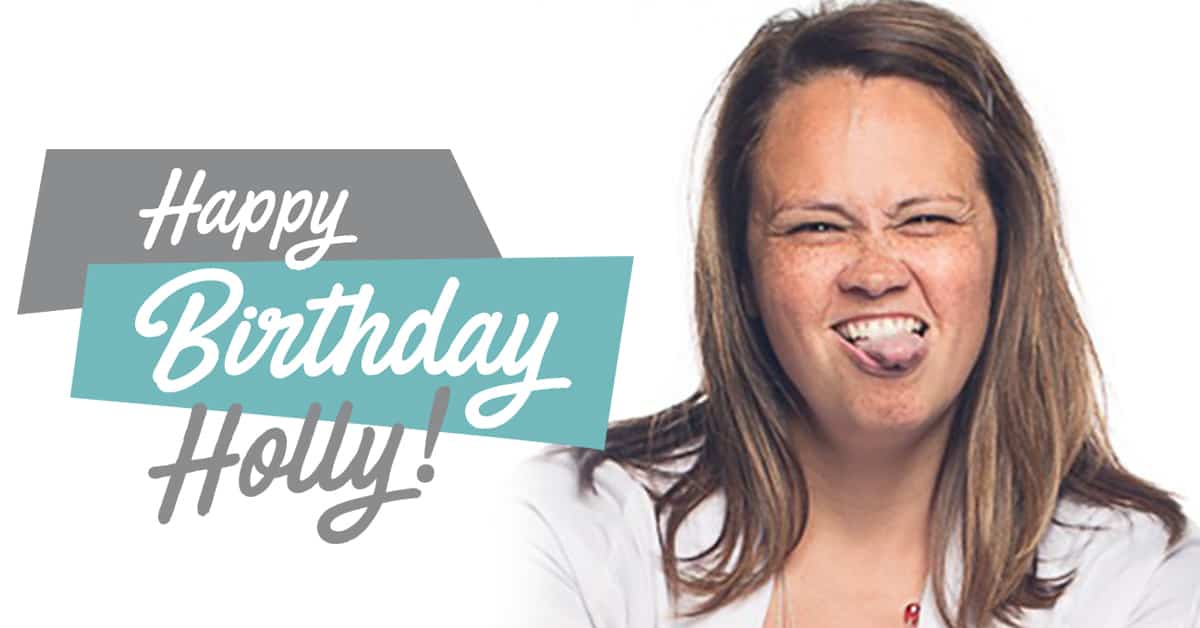 Hear ye! Hear ye! Holly's birthday is here, which means everything we do today must be in celebration of HOLLY DAY!
Holly is our Treatment Coordinator, and she's one of the people around here who keep us going in such a strong way. A few things we want you to know about Holly is that she has a very strong inner Golden Girl, and she could spend all her free time watching The Golden Girls. She's also a movie fanatic. She has so many favorite movies from every genre that she could never pick an actual favorite. She says she's actually the same way when it comes to food and music!
Holly is gifted at so many things, but not many know that one of her hidden talents is that she can cross her baby toe over the rest of her toes without even using her hands!???
Obviously, we think she's hilarious.
Here's hoping Holly's birthday 
is absolutely one of the best yet!
Happy Birthday, Holly!