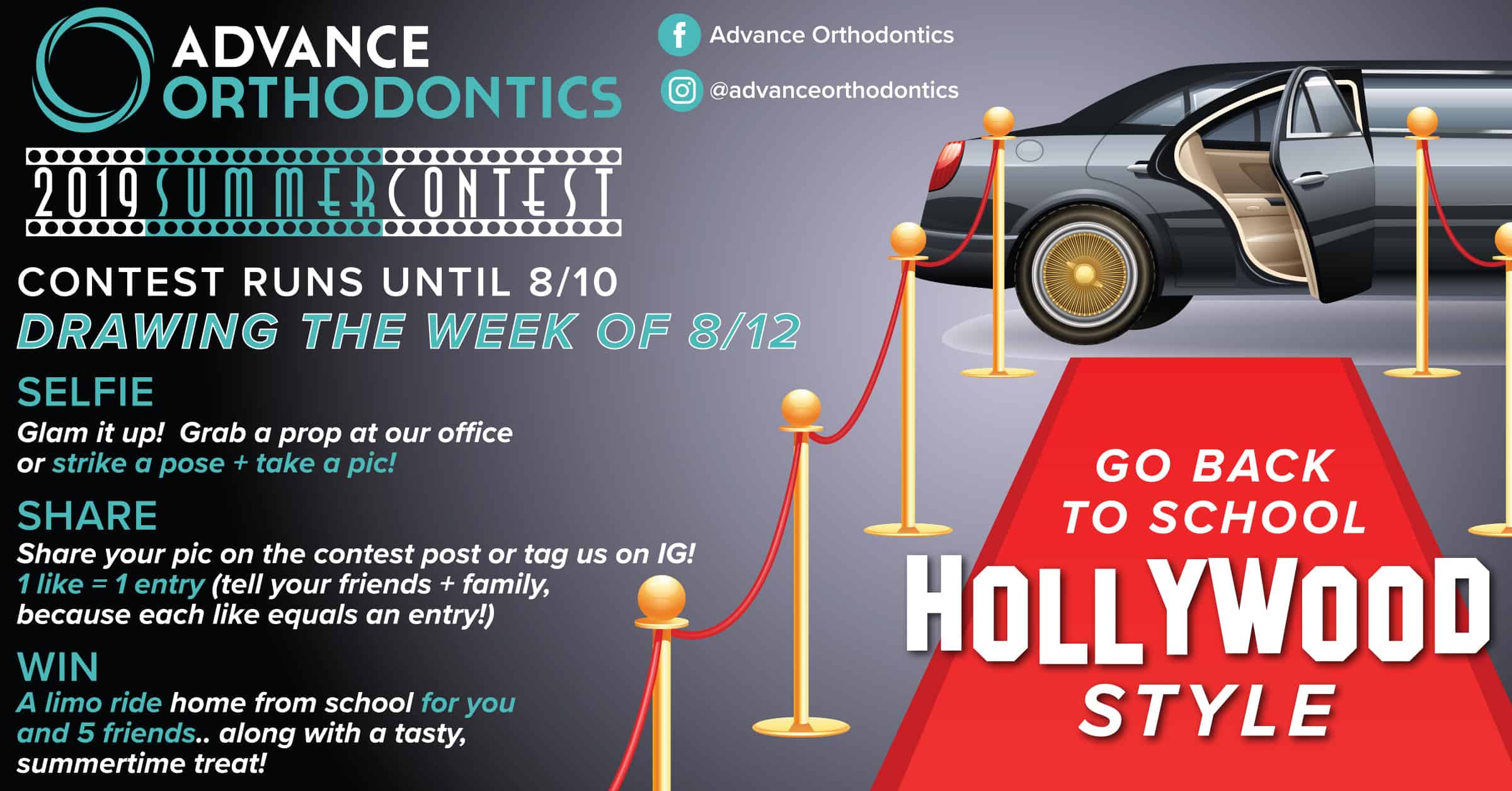 Go Back to School — Hollywood Style!
To celebrate Hollywood Week, we're launching our summer selfie contest — Hollywood style! 
You can enter to win until 8/10! Here's how to enter:
SELFIE: Glam it up! Grab a prop at our office or strike a post + take a pic!
SHARE: Share your pic on the contest post on Facebook, or tag us on Instagram – @advanceorthodontics! 1 like = 1 entry, so be sure to tell your friends + family!
WIN: A limo ride home from school for you and 5 friends… along with a tasty, summertime treat!
That's it! We'll announce the winner the week of August 12th.
We can't wait to see all your smiling faces!