Have you ever wondered why there are babies at the orthodontist when you have your appointment?
Dr. Wittenberger is part of the Craniofacial/Cleft Lip and Palate team at the University of Missouri. Because of that, he sees the cleft babies and adjusts their NAM appliances (Nasoaveolar Molding). Babies typically come in once per week to get their NAM adjustments. They get soft acrylic added to gradually move their gums, and they get nasal stents attached to help hold the shape of the nose during the final stages of treatment. NAM appliances are worn with the assistance of small rubber bands and special tape (and sometimes denture adhesive!) to reduce the gap in the lip and palate.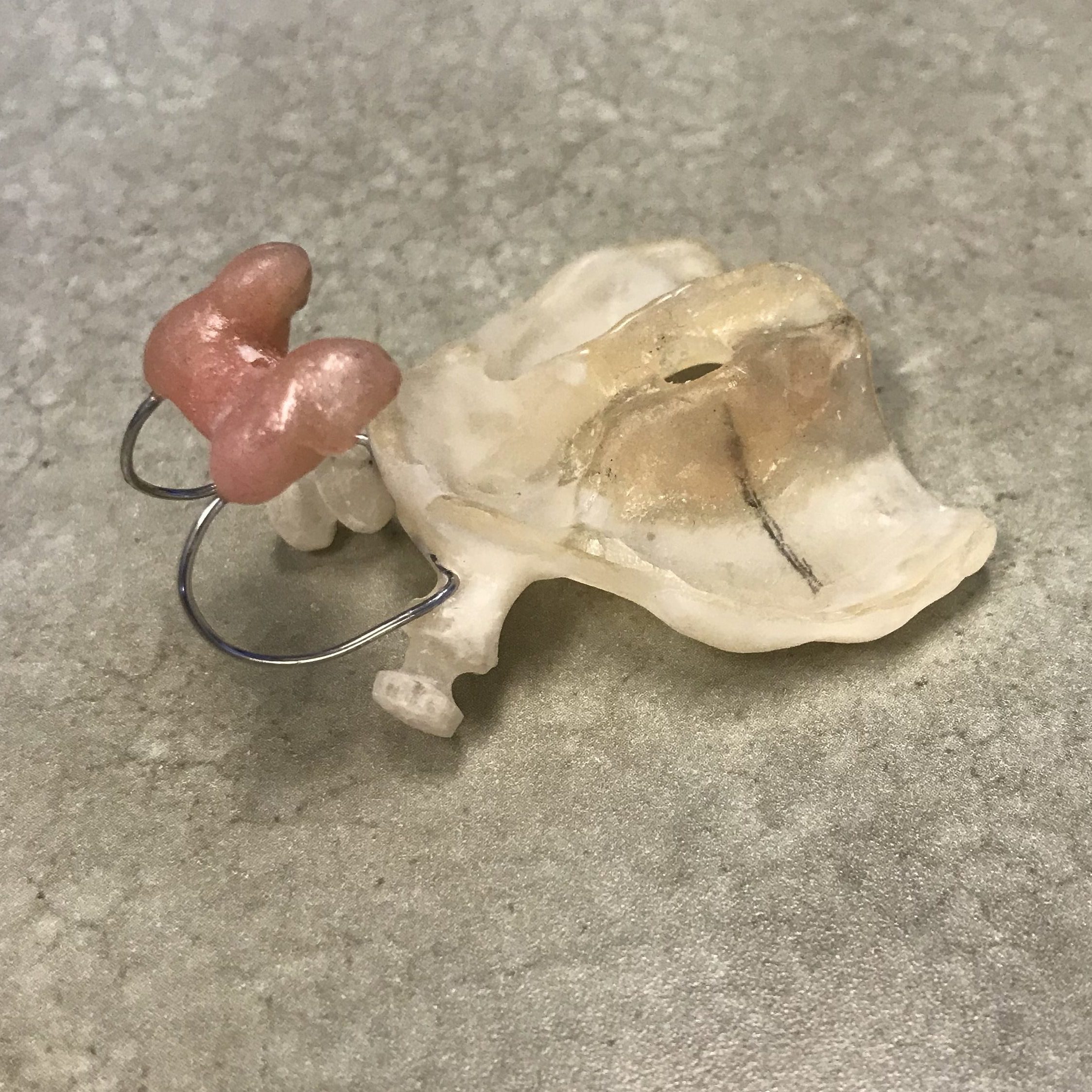 The NAM (similar to a denture) helps guide the gums toward one another as the baby grows in preparation for surgery to repair the cleft. Sometimes the babies have to wear little arm restraints called, "No-No's" to keep them from taking their NAM out of their mouth!
Dr. Wittenberger loves getting to work with these babies. "Being part of the Craniofacial/Cleft Lip and Palate team is very rewarding because I get to help our youngest patients during their surgical journey and follow them throughout their orthodontic treatment as young adults,"
We love our cleft babies!