Happy Birthday, Crystal!
______
I'm sure some of you have missed Crystal's smiling face in our office lately. Have no fear! She's still with us, but is now part-time due to a hectic schedule taking care of 4 kids and 3 dogs.
For those of you who haven't met Crystal, she's been with our office for 12 years and if you ever have the priviledge to have her as your assistant chair side, you'll soon see that she loves to find out all about you and what's important in your life.
She's also our fashion expert! Crystal keeps us up on the newest fads as evidenced in these amazing Christmas shoes she made: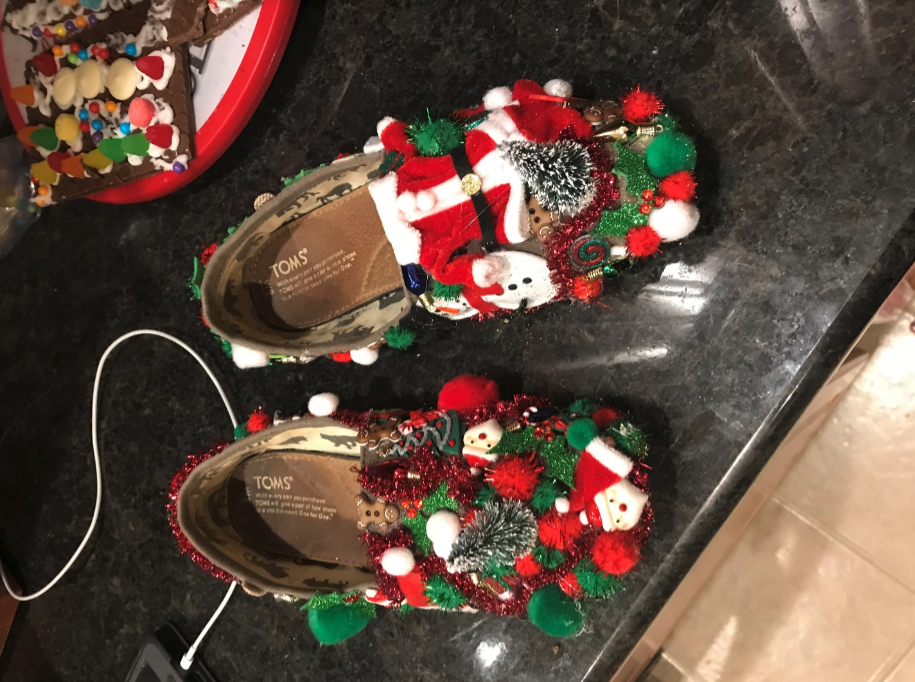 We've already had requests from people wanting her to make a pair for them!
Help us in wishing Crystal a Happy Birthday!